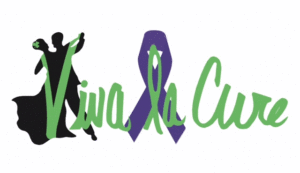 A Night of Hope
Entertainment provided by:

When: Saturday August 26, 2017
Time: 7:30pm – 11:30pm
Where: The Chicory 
610 South Peters Street
New Orleans LA 70130 (504) 521-8055
Please take a look at our sponsor page! With out them this would not be possible! Check them out
$75 per person; after August 24th $100 per person at door
You must upgrade your browser to Chrome, Firefox or Safari in order to proceed with ticket purchase;
You cannot use Internet Explorer to purchase tickets it is not compatible with the online link
Available online click here until Midnight August 24th, after that time tickets will be $100 and available for purchase at the door .
NEW THIS YEAR – This years silent auction will be online. Once you purchase your ticket, to make it more convenient at the event, you will be enrolled for the auction. There will be people there to assist you should you have any questions.
If you purchased admission online, registration begins at 7:00 pm. for admission (tickets are paperless) Upon entry you may present the electronic image confirmation displayed on your device.
For questions contact Cancer Association of Greater New Orleans, 504-733-5539 or email Ashlee Menke at Ashlee@cagno.org
Viva La Cure – A Night of Hope is a Latin-themed gala event to raise funds for Cancer Association of Greater New Orleans and cancer research. This annual event is being held to honor the memory of Mr. William J. Burtch, who passed away from Merkel Cell Carcinoma. We hope this event will help patients and families who have been affected by all cancers.
Live music and DJ
Incredible food from some of the best restaurants in New Orleans
Complimentary alcoholic beverages
Sponsorships for this event are still available. Contact Michelle Burtch at mburtch66@aol.com for more sponsor information.
Any donations are greatly appreciated! Donations can be made under the "purchase tickets" link.